Lily Pond Lane by David Neff
Price on Matching Listings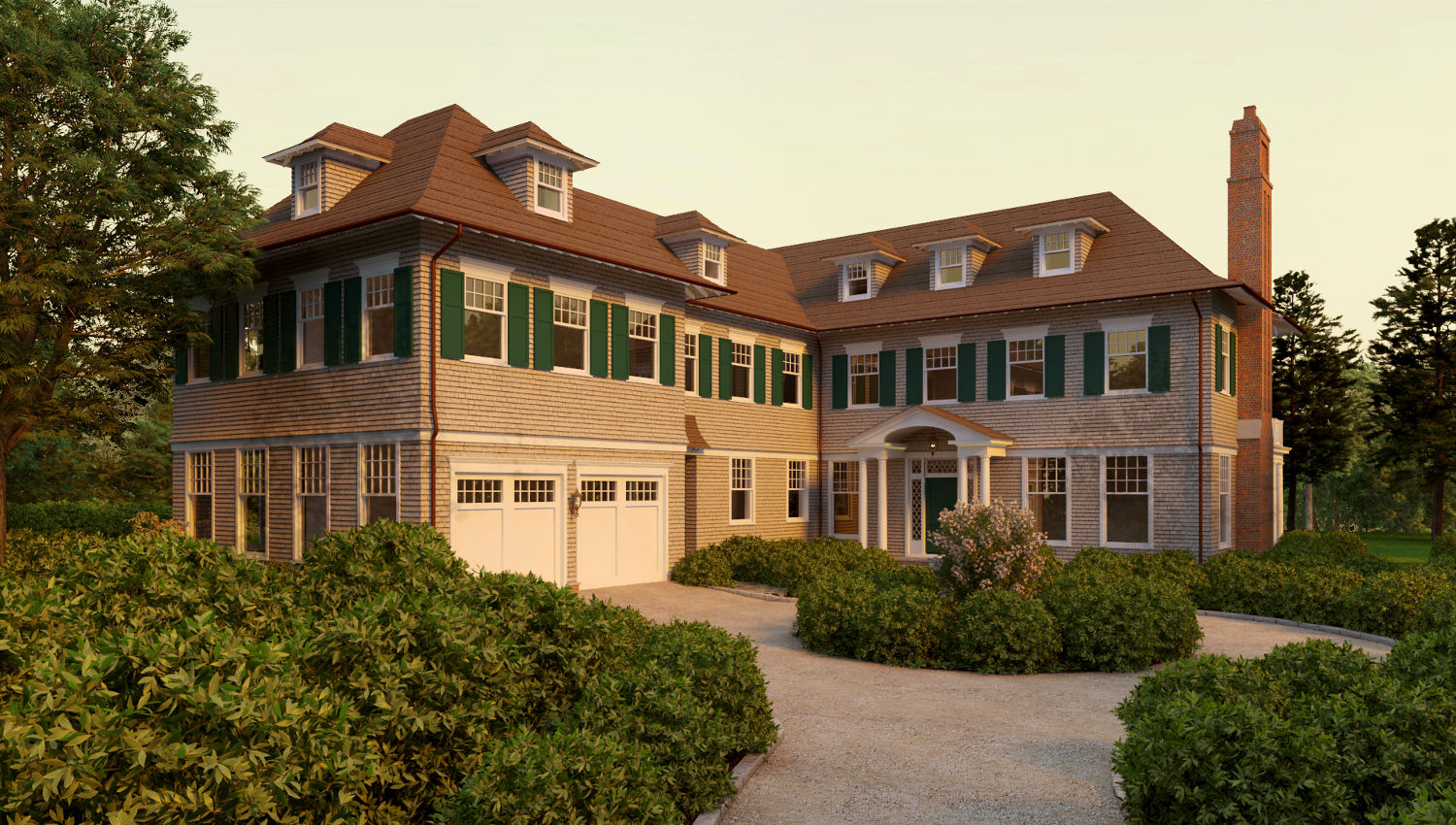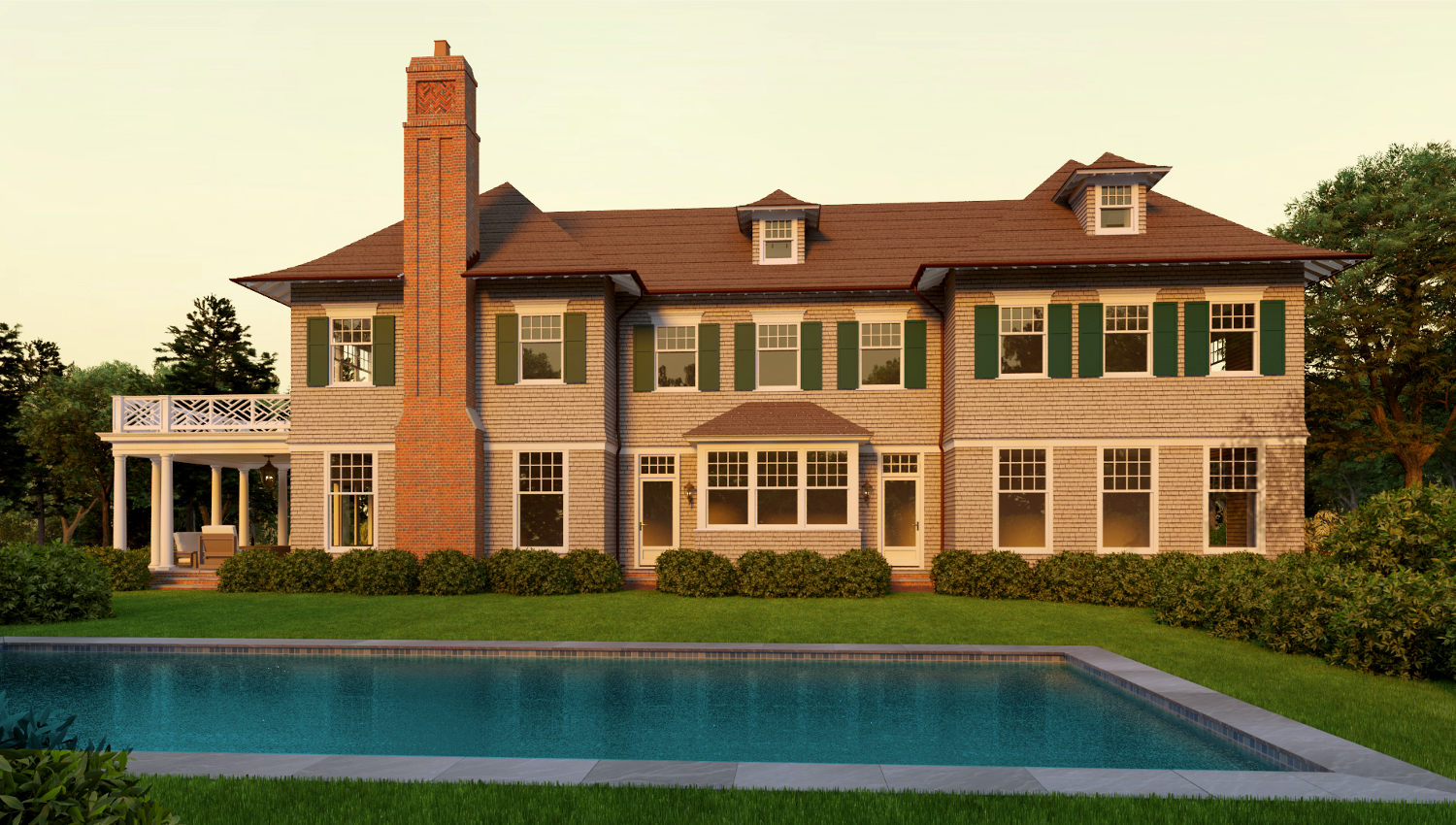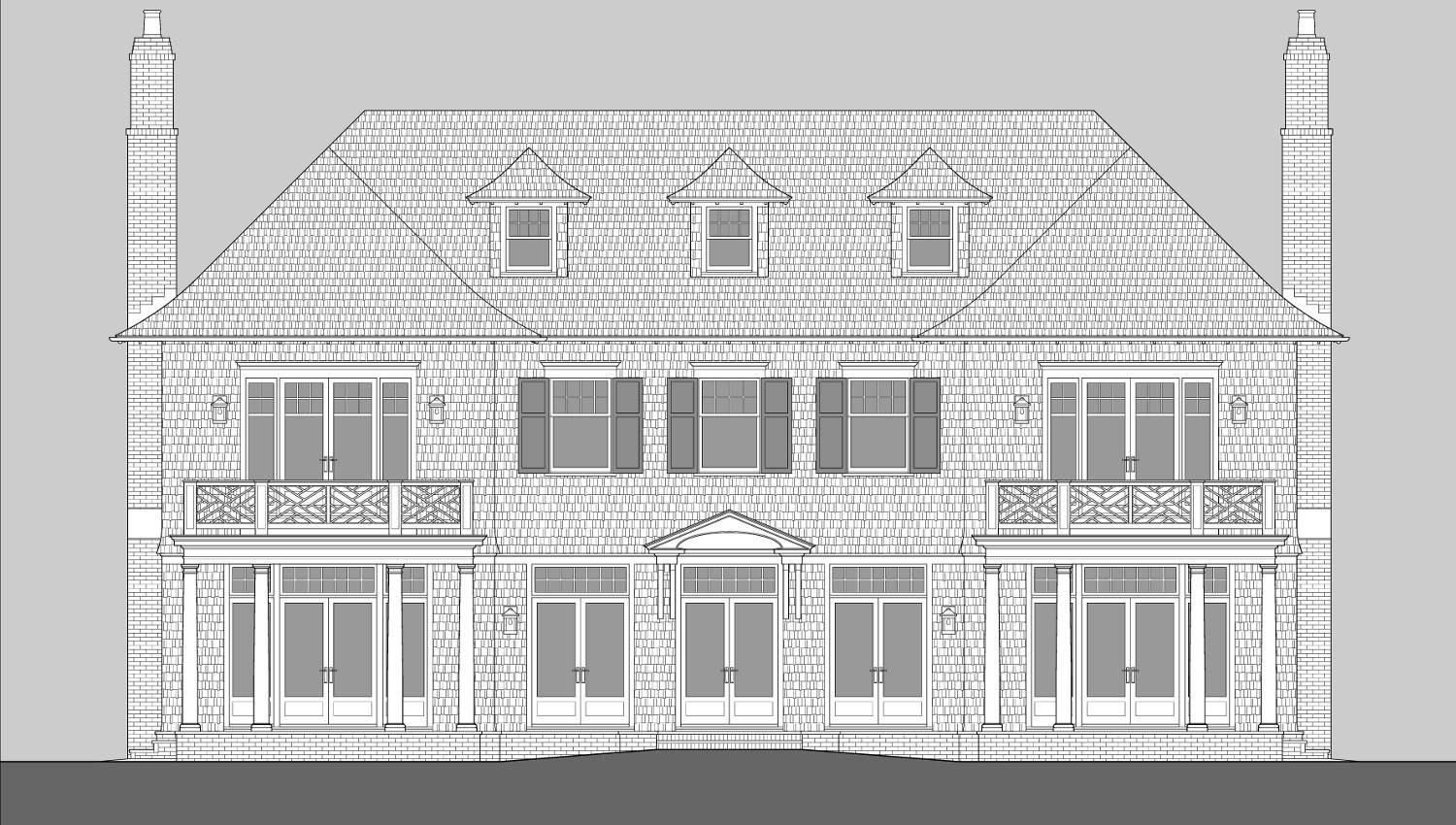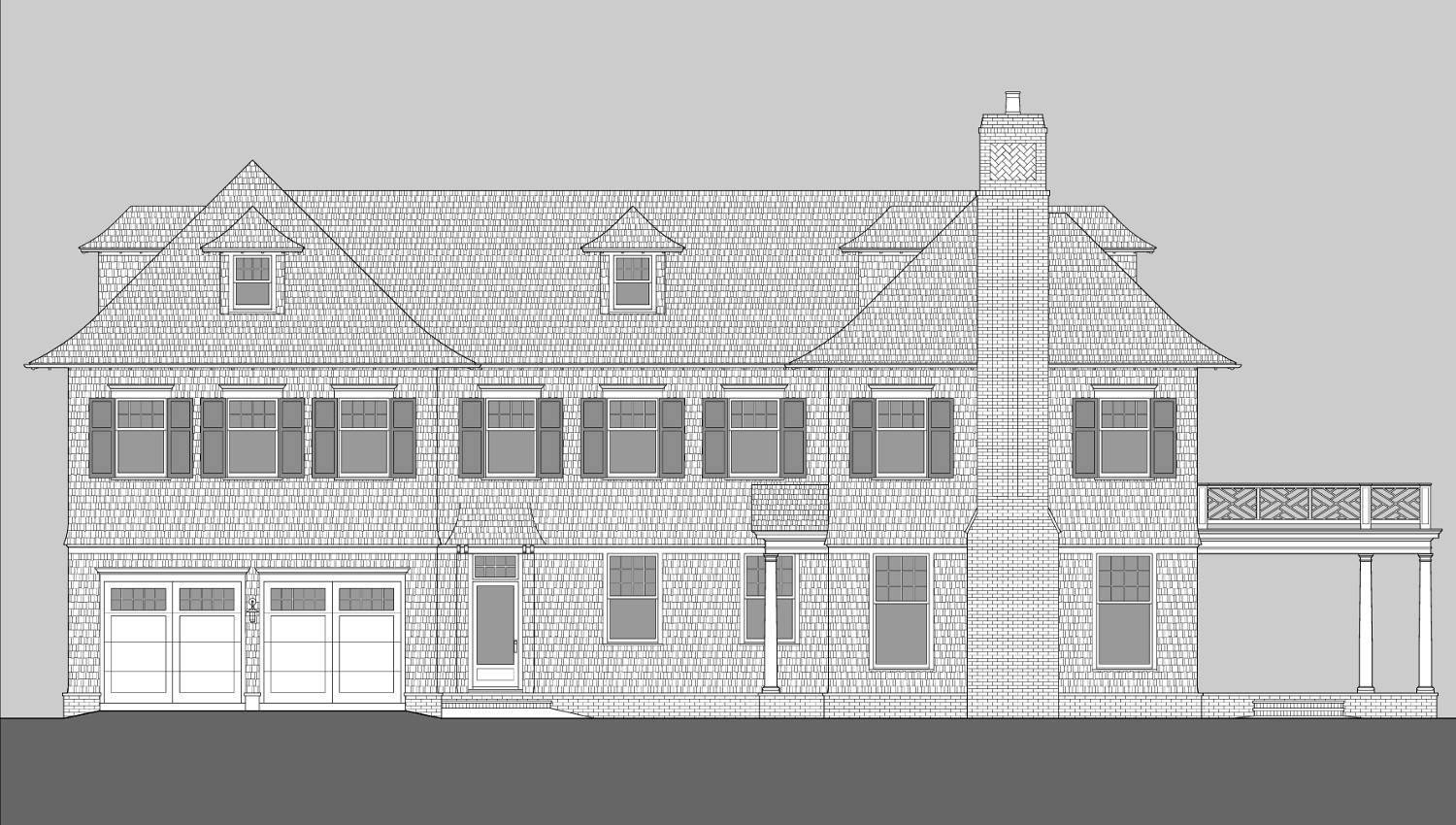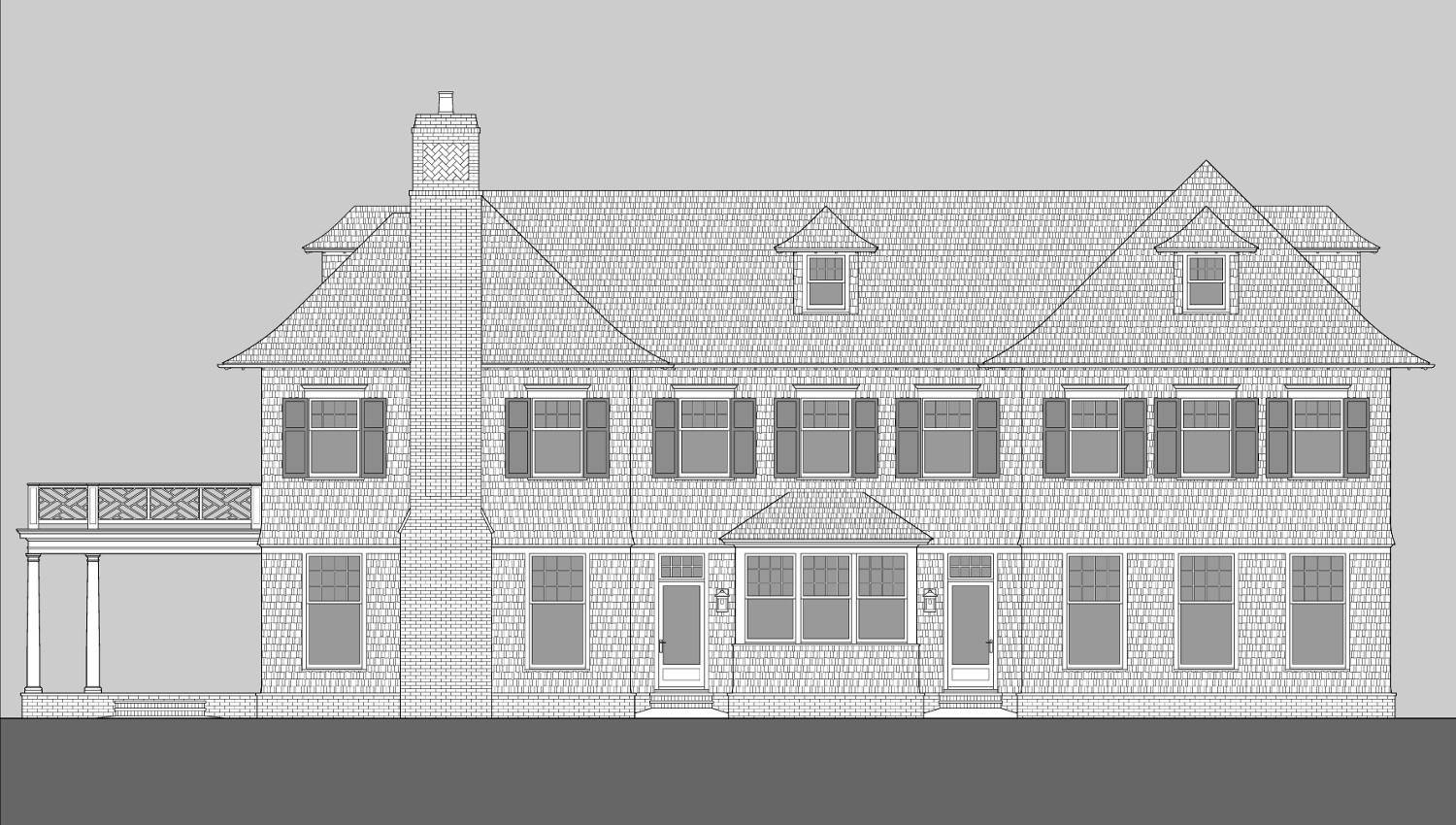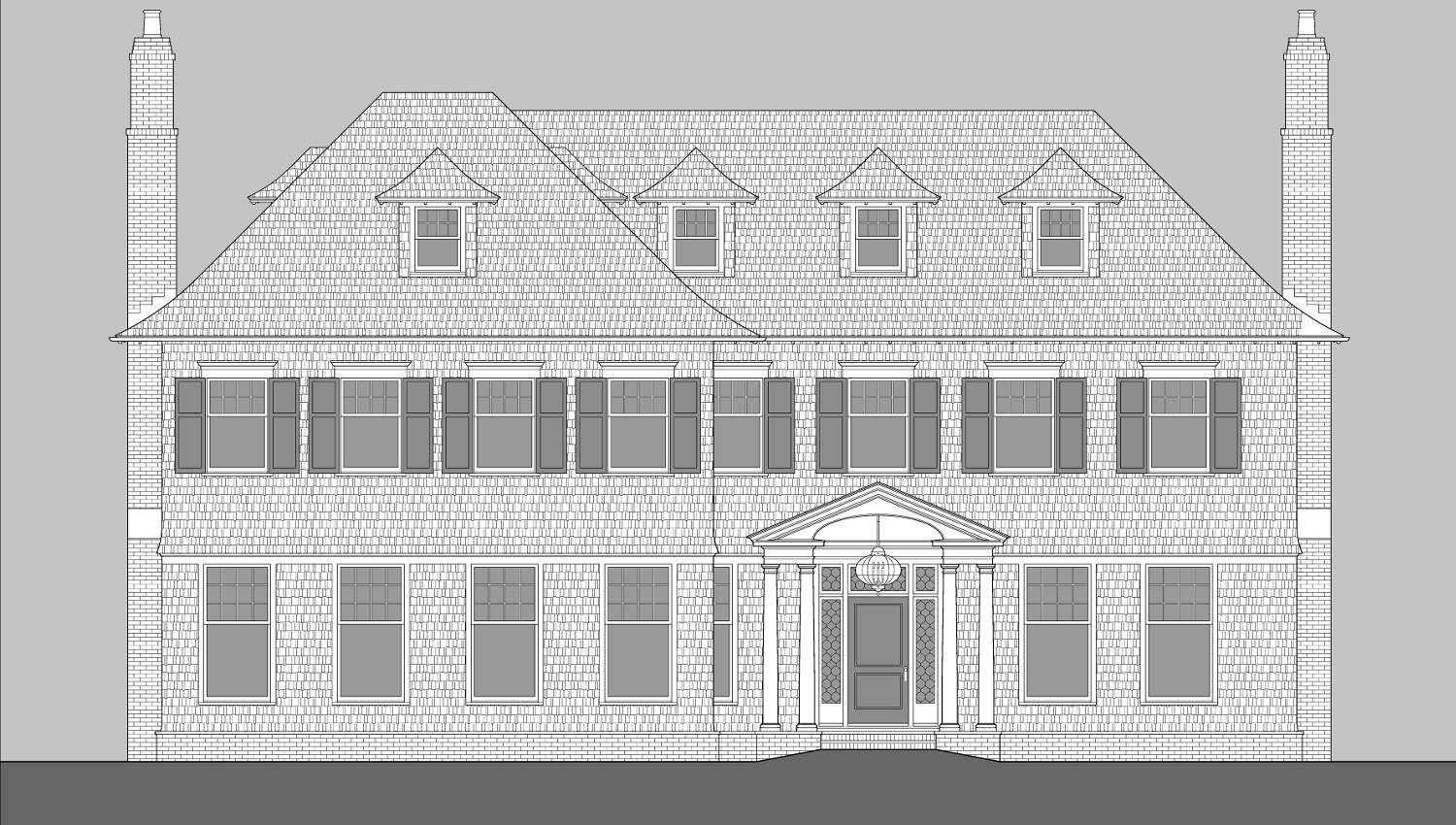 Description
Like a true shingle style house, Lily Pond Lane has a layout which is both modern in its open flow and traditional in its strongly defined rooms. The primary rooms have french doors with transoms and huge 7′-6″ tall windows that fill the spaces with natural light and encourage easy flow to outdoor rooms. First floor ceilings are an airy 10′-3″ high which, along with the oversized windows, will give your new home a truly stately feel.
The large great room forms the heart of Lily Pond Lane and, through wide openings, connects to the kitchen, formal dining room, and a covered terrace. Across the front hall, a cozy den features a fireplace and its own covered terrace. Back towards the street, a spacious mudroom and laundry room ensure a well-functioning household.
Lily Pond Lane has large windows and 9′-0″ ceilings throughout the second floor. As an option, any space can be made taller with a cathedral ceiling.
The large master bedroom has a fireplace and walk-out deck. It also features a bathroom with both tub and shower and two large walk-in closets, one of which has a window.
There are four additional bedroom all of which are generously scaled. Two of those bedrooms have en suite baths and one has its own large deck. The remaining two bedrooms have easy access to a shared bath. Either of these bedrooms could be used as a large home office.