Wheeler Bay by David Neff
Price on Matching Listings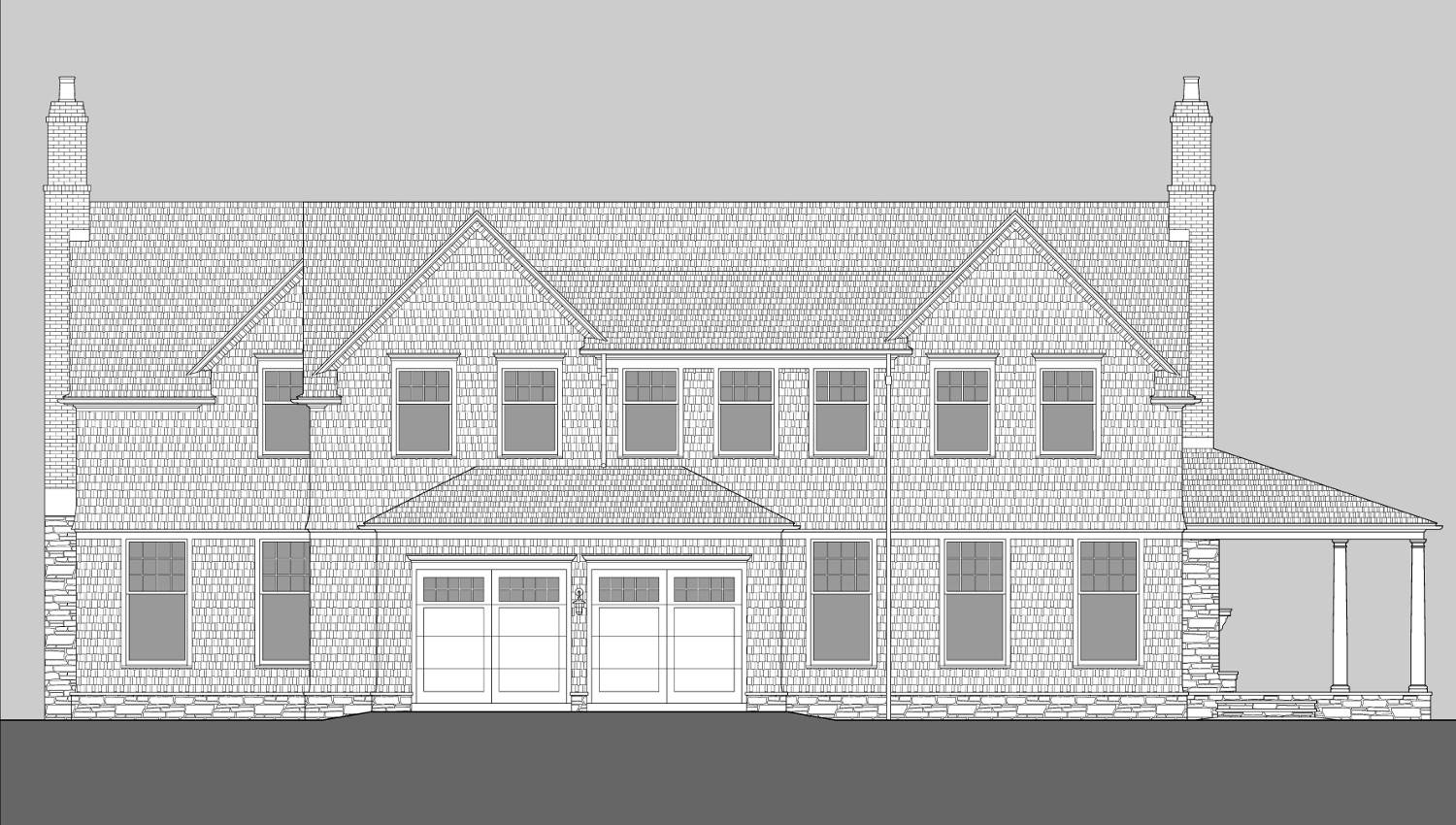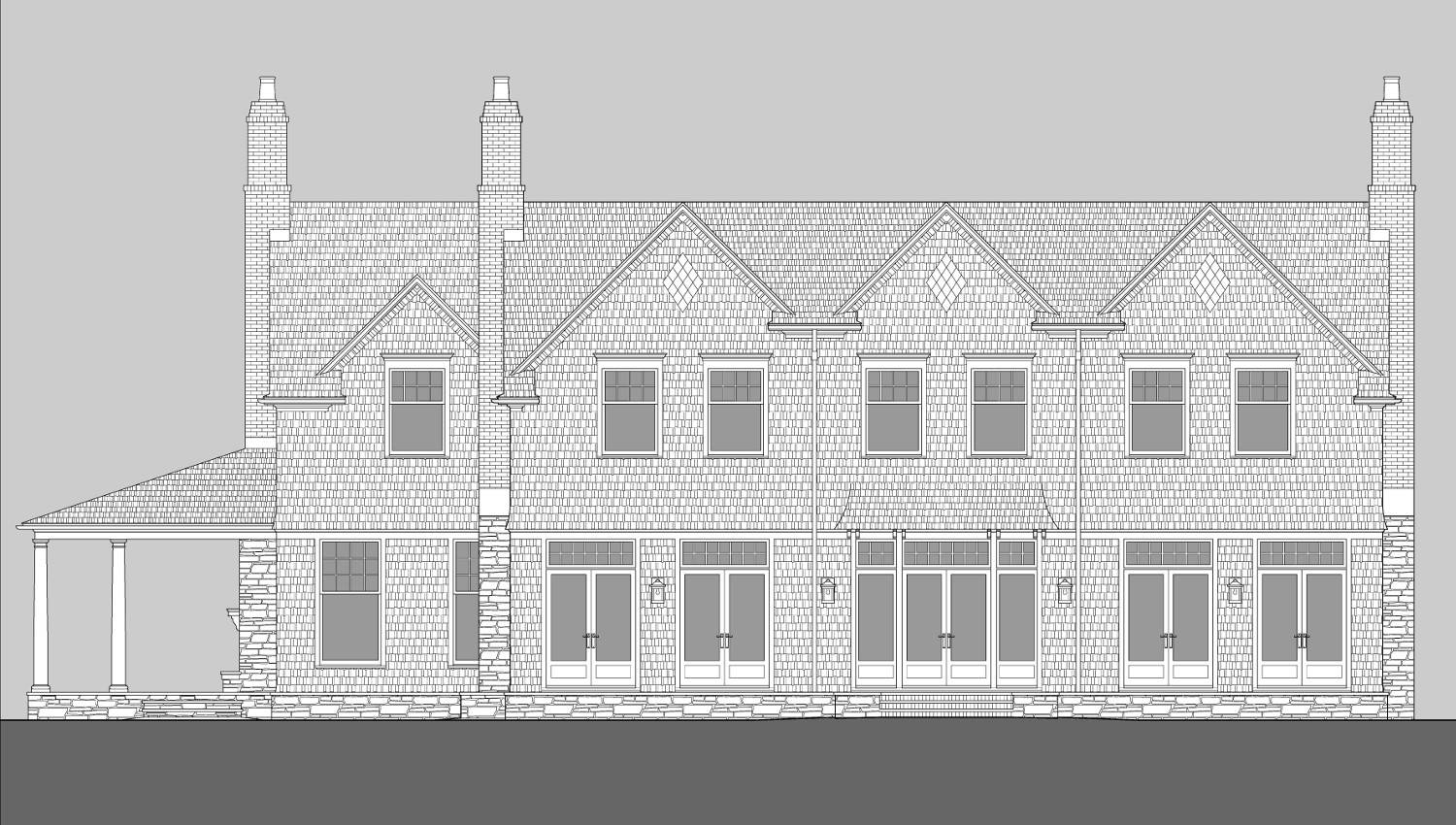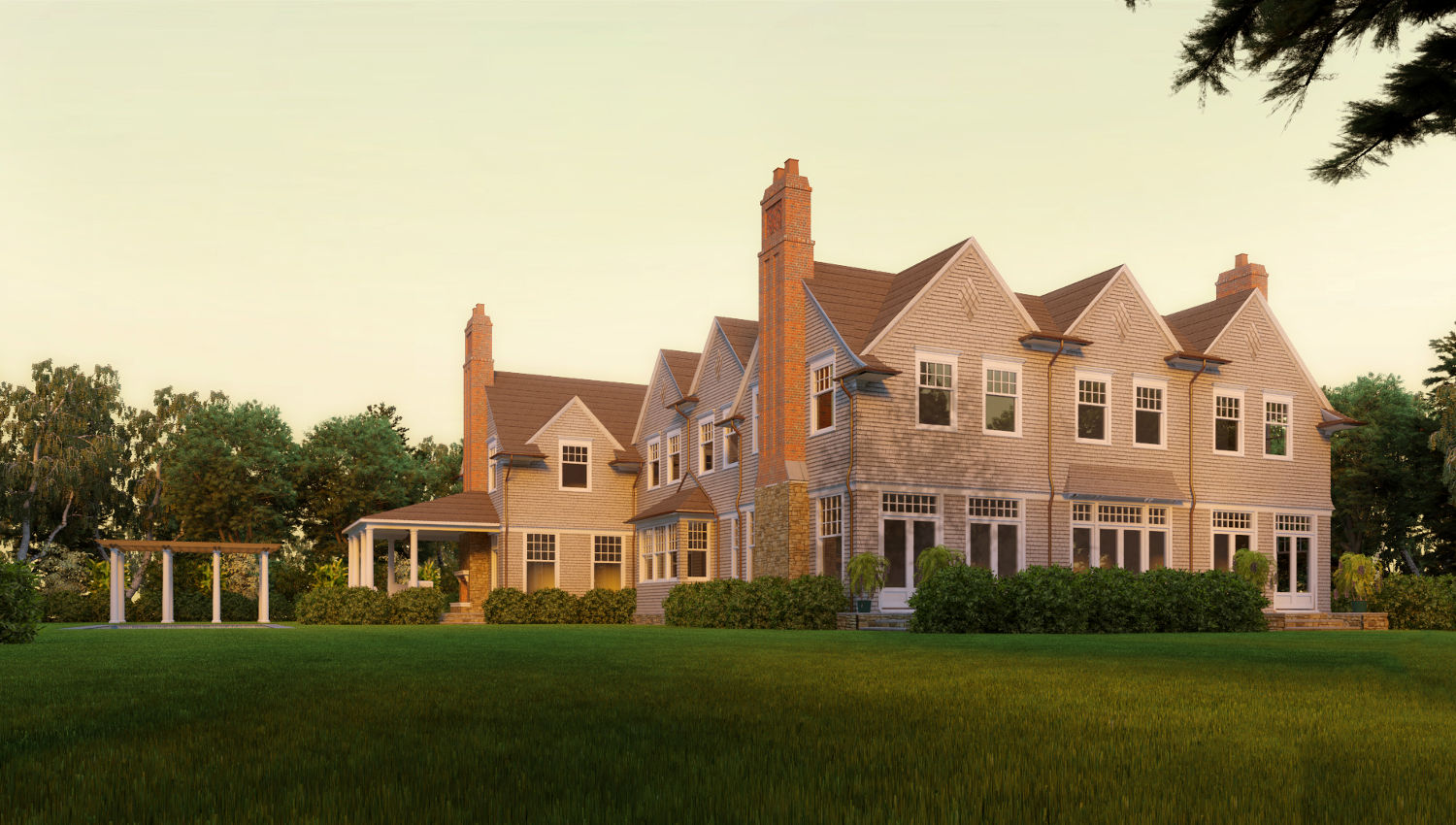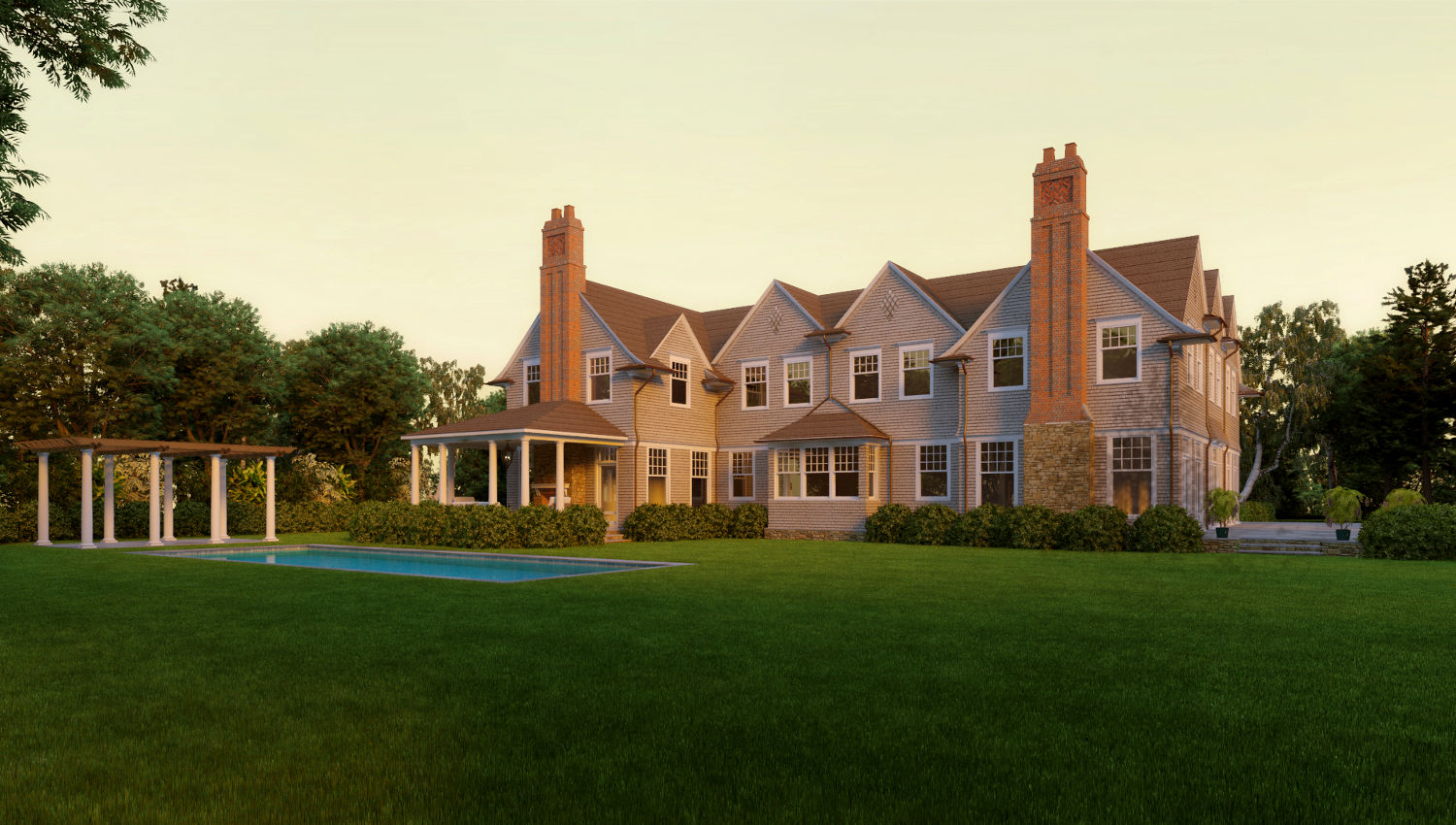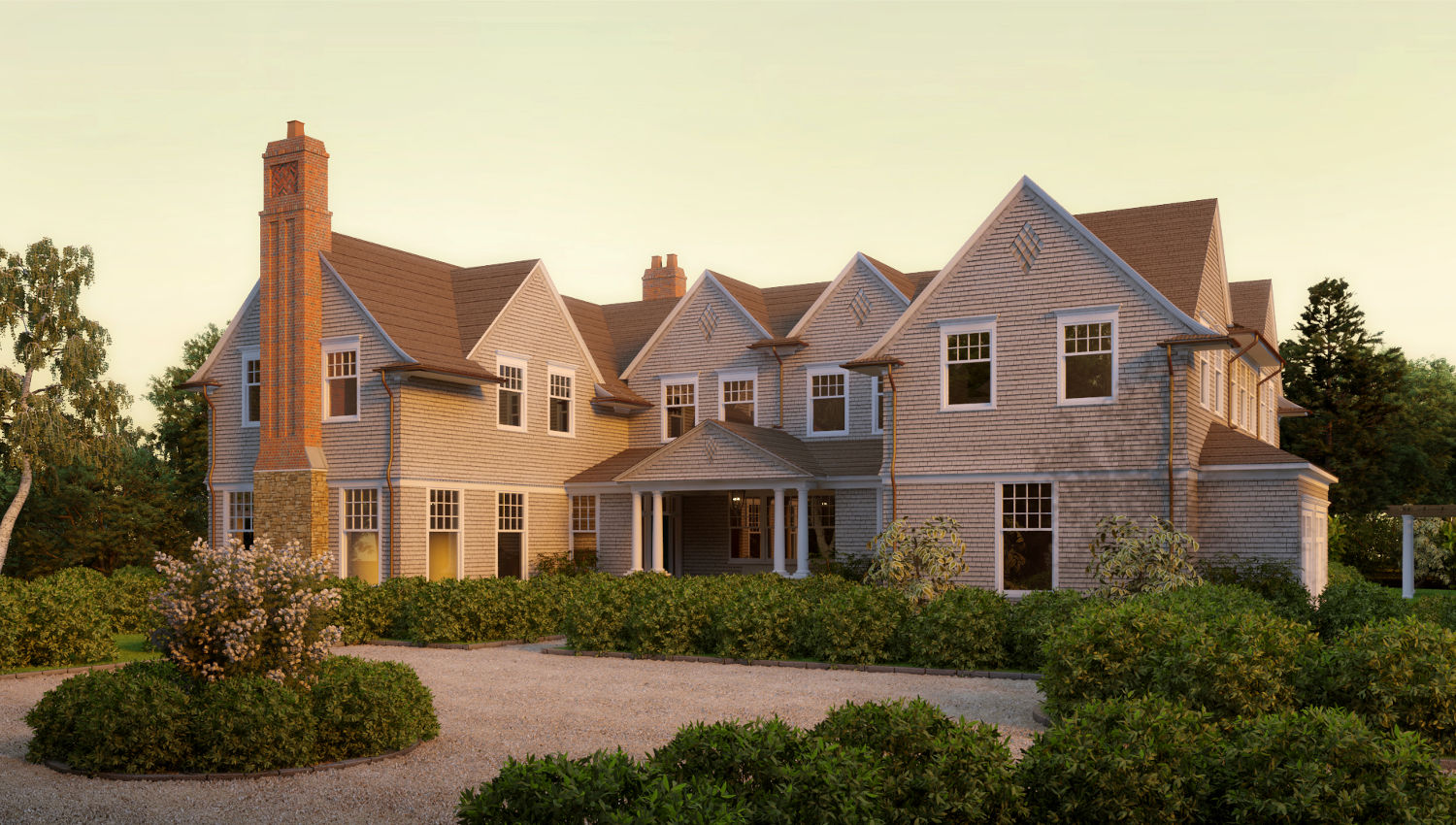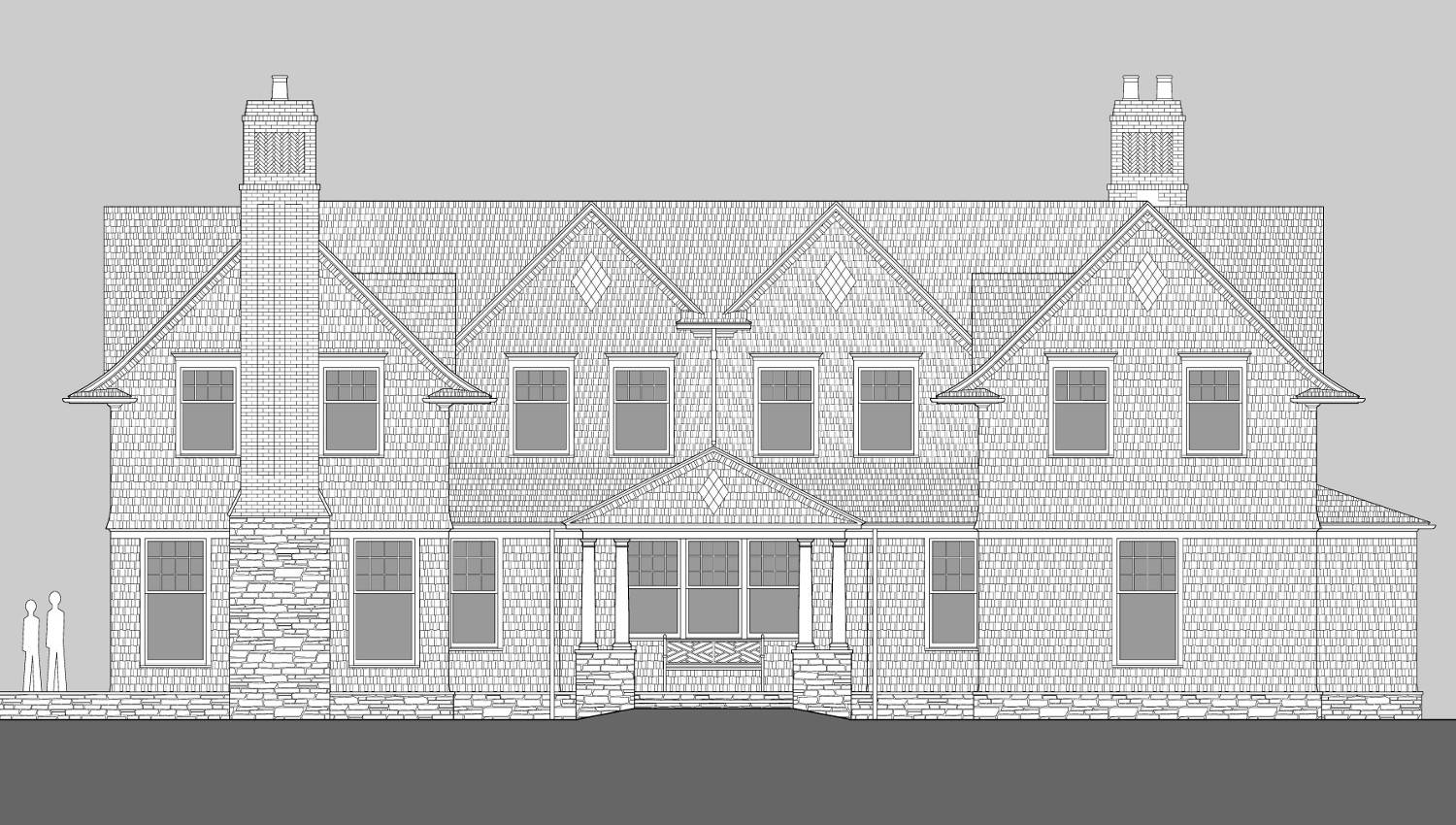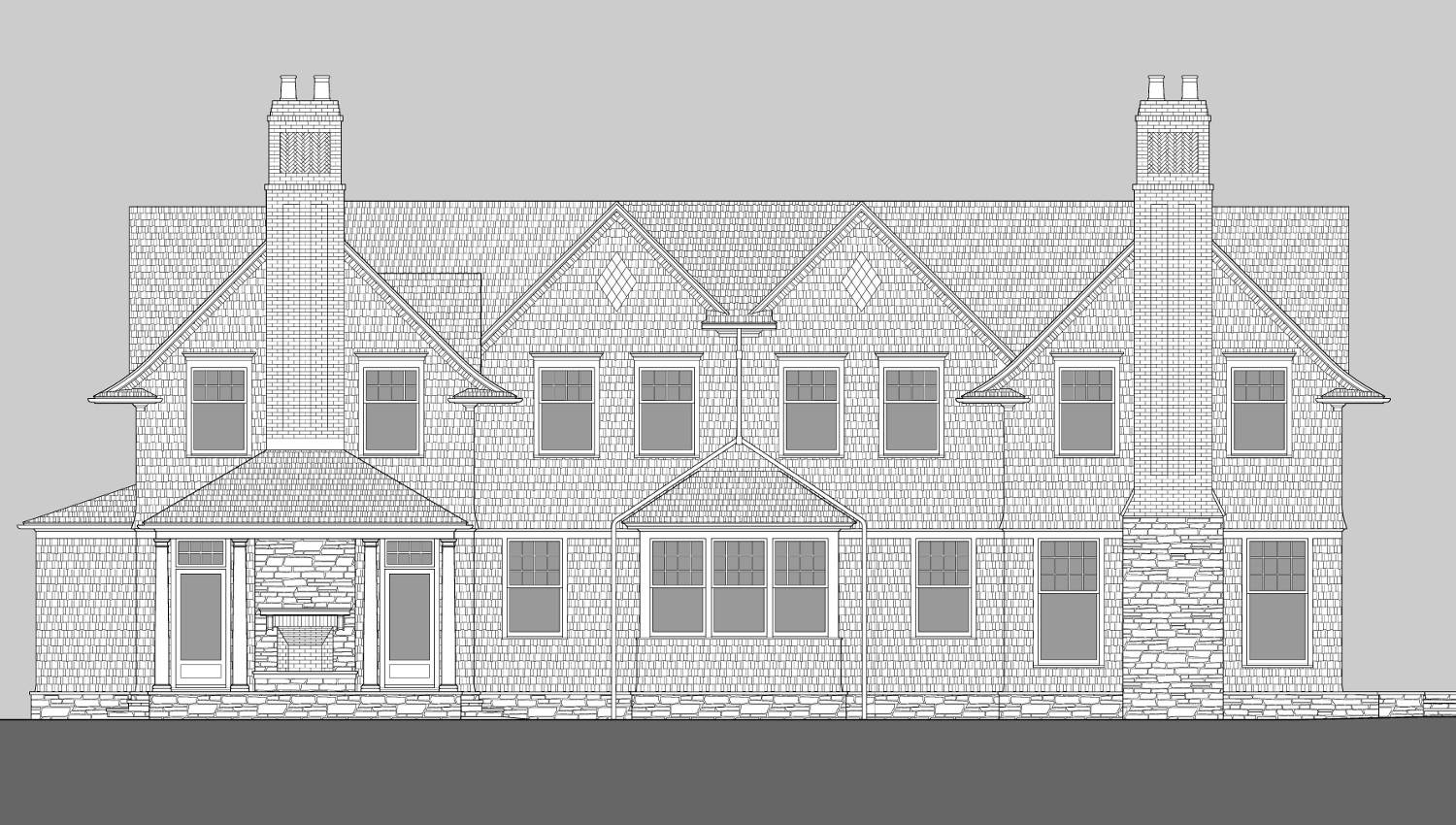 Description
Wheeler Bay is the perfect plan for a property where the best light/views are towards a side lot line rather than the rear. The huge majority of ready-made floorplans have a standard front yard/backyard plan with closed off sides so one would typically need a custom design to take full advantage of this type of lot.
Upon approaching Wheeler Bay, one is embraced by a front courtyard space formed by the projecting living room wing. The driveway can come up close to the entry porch or in a larger lot, could be held away from the house to create space for an entry garden.
In a surprising twist, one discovers that the front door is actually off to the left side of the front porch.
Directly in line with the front door, one finds large french doors which lead out to a terrace overlooking the primary view. The living room and dining room form an enfilade of formal rooms which share this terrace.
The kitchen occupies the center of the house and leads to a family room and covered porch which command both direct access to the rear of the property (this plan shown with swimming pool) and also an expansive view back towards the main lawn.
Wheeler Bay is a unique take on the center hall colonial plan. It's full of twists and turns that will take full advantage of your building site and give your home a true one-of-a-kind feel.
Wheeler Bay is only one room deep throughout, meaning that the living room, dining room, kitchen, and family room all have windows on two, or even three, sides for great ventilation and views of your property.
Wheeler Bay has a generously proportioned master suite with a large dressing room that can be finished with mirrored cabinets and an island. The master bedroom has the option for a fireplace.
Each additional bedroom has it's own bathroom and closets are located to allow for easy furniture placement.